Why don't my outlets in one of my rooms work?
If more that one outlet does not function then there are a few possibilities. One possibility is that the breaker is tripped and needs to be reset. Another possibility is that there is a short in that circuit that needs to be traced and repaired by Allied Electric. Another possibility is that the circuit is tied into a GFCI that either needs to be reset or replaced if it is malfunctioning. Call Allied Electric if it needs to be replaced and we can place the correct GFCI with the right amps.
I tripped a breaker and I reset it but why doesn't the circuit work?
The first step in resetting a breaker is to make sure that the breaker is in the "OFF" position. Identify the tripped breaker. Switch it to the "ON" position. You will feel and hear a click. Switch it to the "OFF" position and then back to "ON". If the breaker stays in the "ON" position then the circuit should be functioning. If it does not, call Allied Electric for troubleshooting. If the breaker trips again right away, then there is a short in the circuit. Call Allied Electric to troubleshoot and repair the circuit.
I recently moved into a house. Why does my above range microwave keeps tripping the breaker?
Many builders designed the above stove cabinet outlet for a hood vent. A hood vent can operate on a 15amp lighting circuit or on the kitchen counter circuit. Many homeowners install a microwave to replace the hood vent as an added feature. A microwave can draw as much as 1800watts and a 15amp circuit is not enough power for the microwave. The solution is to install a dedicated 20amp circuit. Call Allied Electric to install a dedicated circuit from the main panel to the microwave outlet.
Why doesn't my outdoor lighting work?
Many times outdoor lighting does not work because of a short in the circuit. Installing outdoor power requires some extra steps to prevent the circuits, junction boxes and fixtures to protect it from the weather. Our cold winters and hot dry summers will affect outdoor power systems over time if not protected correctly. Call Allied Electric and we can repair these circuits and correctly help protect it from the weather.
Why did my home inspector state on his report to replace my main service panel because it is a Zinsko brand?
All home inspectors are identifying and strongly recommending that Zinsko and FPE service panels to be replaced. Both of the manufactures (No longer in business) have malfunctioning breakers and entire panels that may cause a fire. Allied Electric will work with NVEnergy and obtain permits required to replace your service panel.
Why don't my fluorescent lights work?
Fluorescent lights requires a ballast. Either the ballast may be malfunctioning and/or the bulb is bad. Allied Electric can offer a variety of solutions for this repair such as replacing the ballast, replacing the bulb, replacing the bulb with an LED that bypasses the ballast or replacing the fixture. We can offer you options on better lighting effect while conserving energy.
---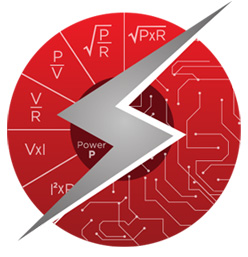 ALLIED

ELECTRIC, Inc.
-Your Electrical Partner –
CHRIS PERERA
president/owner
(775) 525-5615
Sparks, NV | NV License #11000A
Bid Limit $3,000,000